Home Movers Guide to Safety and Security
Moving to a new home can be a pleasant and traumatic experience in equal measures! As homeowners, ourselves who have moved many times we know how worrying living in a new neighborhood can be when you are unfamiliar with the area.
We suggest that you use these early days in your new home to review your safety and security for the following reasons:
* You will naturally be more alert and objective to possible risks and dangers when you first move into an area and a new property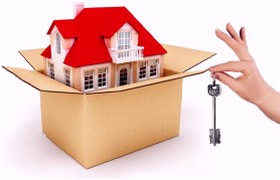 * You can fit new appliances and devices before you decorate so wiring etc can be easily concealed
* Test any equipment that came with the property completely and ensures it is fit for purpose. The advances in the technology of safety and security products in recent years means that the capability and cost of replacement devices etc may be more efficient and effective than keeping ones that came with the property.You can know more on moving via advantagemovinginc.com/commercial-moving.
* The kit you get from your last home may not fit or work as well in the new one.
* As you are planning the layout and use of your new home think about safety and security aspects. A lot of safety and security products are 'one off' purchases that will give a lifetime of protection. Start as you mean to go on!
* We strongly advise that the majority of homes will need a safe, a good torch, window locks, door chain, smoke and CO alarms, and a burglar alarm at the very least.